The Vintage Motor Cycle Club
The Vintage Motor Cycle Club, with over 14,000 Members, united by a common appreciation of the engineering skills and vision of those who built the pioneer machines, has ensured that such machines are not preserved as lifeless exhibits in a museum, but are brought to life on frequent occasions in order that a new generation can marvel at the handiwork of the pioneers, and an older generation can once again view with nostalgia the machines they rode in days gone by.
But don't let the word "Vintage" fool you! As well as catering for the very oldest pioneer machines, membership is open to those who have an interest in motorcycles more than 25 years old with many of our members owning modern machines as part of their "stable". We cater for enthusiasts of all ages and levels of experience & you don't even have to own a motorcycle to become a member!
For more information on the unique benefits that can be gained from becoming a member of the VMCC click here.


---
COVID UPDATE
The intention will be to continue operations within the constraints of staff safety and observance of the new National Restrictions. As much as possible, the VMCC will continue with "Business as Usual" with individual staff confirming their preferences.


● Membership Operations and the Business Services will continue to work from Allen House.
● The VMCC Shop will continue to trade from Allen House.
● The Library will continue to operate, catching up with the summer's backlog. For the time being, only emailed enquiries can be accepted.
● Accounting and Finance have the option to homework out of preference where practicable.

To help keep our staff Covid-safe members will only be permitted to visit Allen House if unavoidably necessary and for a specific reason, and with the prior approval of a Board Member, Calvin Loach or Roz Williamson.


Urgent matters should be emailed to hq@vmcc.net , which will be monitored by staff and Board Members.

The VMCC Board
---
PRESS RELEASE
Attracting young riders onto old bikes

The country's largest club for vintage and classic motorcycles, the VMCC has recently revised its membership rates* which will take effect from this July.
One of the changes to rates is the introduction of a special young member category designed to encourage potential members under 30 to discover the joys (and possibly the frustrations) of owning, restoring and riding old motorcycles for just £20 per year. Classic motorcycling is generally the preserve of older riders owning the machines of their youth either which they owned or aspired to, and it can be quite an expensive pastime but there are still plenty of older machines that don't command such high prices. These may well be the humble commuter bike from the 70s and 80s and which now can be picked up relatively cheaply with plenty of spares and would make a great introduction to the classic world.
Getting hands on with a classic machine can also be a barrier, particularly the older vintage and veteran bikes with strange things like advance and retard levers, air levers and foot clutches, so for 2021 the VMCC will host a number of rider experience days to give both younger and older riders the chance to gain experience in a controlled and safe environment.
Another advantage of the VMCC is the huge network of local sections where new members will get a warm welcome and plenty of advice and support to get into the world of classic motorcycling
To find out more about the VMCC please go to https://www.vmcc.net/Join-Us
*The current rates have remained unchanged for the last 6 years and while some categories of membership have increased slightly there are discounts for supplying an email address and using Direct Debit to lower administration costs.
---
COVID 19
Monday 28th September

COVID-19 Motorcycle Riding Guidelines reviewed for compliance with the Rule of Six.
Review keeps the guidelines up to date with evolving legislation
Embargo: 10:30am, 25th September 2020
In light of the new Rule of Six regulations, the Coalition of Motorcycling Organisations (CMO) has reviewed its COVID-19 Riding Guidelines. Only minor amendments were necessary to ensure that the guidelines meet the moral goal of staying safe and within both the actual legislation and also within the spirit and intended outcomes of the law.
The Coalition have removed references to group of 30 and refer to a group of 6 in alignment with the new restrictions. Richard Gladman (IAM) and Roger Bibbings (VMCC) have checked all changes to legislation and advice issued by the Government over this recent period of announcements and the Coalition are happy that the revised edition is fully compliant with the letter and intent of all laws and guidelines.
Commenting on the behalf of Coalition members, Mario Costa-Sa, Chair of the Trail Riders Fellowship said:
"We need to understand what is possible and lawful as responsible organisations who are capable of carrying out risk assessments and equally capable of making Covid safe arrangements should our members wish. The guidelines must remain the go-to guide for those motorcycling organisations making these difficult decisions."
The revised guidelines can be found online at http://bit.ly/CovidSafeV3-02 . The member groups of the Coalition of Motorcycling Organisations encourage their members and all other riders to read the guidelines and apply the advice to their own efforts to fight the spread of the virus.
Wednesday 29th July
Latest version of COVID-19 Riding Guidelines gains National Police Chiefs Council stamp of approval.

The Coalition of Motorcycling Organisations has issued a revised version of its COVID-19 Riding Guidelines. This third iteration of the guidance based on the latest changes to Government guidelines includes advice on group riding and first responder incident management. The coalition are delighted that the guidance has now received an official seal of approval from Nick Adderley, the National Police Chiefs Council (NPCC) lead for motorcycling.

The coalition has worked hard to distil Government coronavirus guidelines into a single guide relevant to motorcyclists. The guidelines have been updated to encompass recent changes in the constantly evolving advice designed to keep individuals and the wider community safe in these challenging times.

The new guidelines remind riders to plan carefully and to check Government websites including for Wales, Scotland and Northern Ireland and any local lockdowns. They remind everyone not to ride if they are suffering symptoms of COVID-19 or have been in contact in the last 14 days with someone who has had symptoms or tested positive. Other points of emphasis include: checking out COVID-19 security arrangements at indoor venues (but ideally not to meet indoors); keeping riding groups to no more than six; and observing distancing, hand hygiene and mask requirements at all times.

Commenting on the guidelines and the work of the Coalition members, Nick Adderley said:

"I have been asked to review this guidance on behalf of the Coalition of Motorcycle Organisations in my capacity as NPCC lead for police motorcycling and motorcycle related crime. Policing the pandemic has been challenging and often confusing time for all including motorcyclists. We are keen to ensure the public can enjoy social activities and meet up within the parameters of the guidance set by Government.

I am reassured by the work that has gone into the production of these motorcycle specific guidelines. I would particularly like to commend the lead authors, Roger Bibbings of the VMCC and Richard Gladman of IAM RoadSmart for their tireless work on this project. I would encourage all riders, whether they are riding alone or in groups, to consult the guidance and to follow the rules at rest stops and whilst visiting public places. Please act and ride responsibly."

The revised guidelines can be found online at https://bit.ly/COVIDRideV3 . The member groups of the Coalition of Motorcycling Organisations encourage their members and all other riders to read the guidelines and apply the advice to their own efforts to fight the spread of the virus.

Issued on behalf of the Coalition of Motorcycling Organisations by the Motorcycle Action Group

Press and other enquiries c/o MAG at 01926 844 064 or central-office@mag-uk.org

Tuesday 14th July
COVID 19 and Section meetings

As the current lockdown eases Sections are starting to resume their meetings but these need to be planned and managed so that appropriate measures are in place to reduce the risk of transmission of the COVID 19 virus. While the incidence of COVID 19 related deaths is down, the prevalence of infection is still a very significant threat. A number of reports suggest that over 50 per cent of those testing positive for COVID 19 infection do not display symptoms but may nevertheless be capable of transmitting the virus to others. We still need to urge caution, particularly given the relatively high average age of our members and the number of them who have existing conditions that would put them at greater risk of a more serious outcome if they were to become infected. For the foreseeable future we cannot assume that we can now just go back to how things used to be. On the other hand, with care and planning we can still get out and enjoy riding our machines and meeting fellow members.

The following guidance is designed to encourage a discussion in the Club about good practice measures that Sections are taking to help members resume activities while remaining COVID safe and secure. Any official organising an event should study and follow the CoMOrg guidance on COVID 19 (accessible at https://www.mag-uk.org/the-coalition-of-motorcycling-organisations-thanks-motorcyclists-for-their-responsible-actions). Due regard needs to be paid to differences in rules and advice in England, Wales, Scotland and Northern Ireland.
Where possible, hold Section committee meetings using remote communication platforms like Zoom and Skype. Help those who are not familiar with these to get the hang of them.
In any VMCC run event adequate social distancing (2 metres apart at all times) and hygiene etiquette need to be maintained. Members can be asked to carry COVID safety kit with them such as face coverings and sanitising hand gel.
Those who are unwell or who have tested positive for the virus in the last 14 days (or have been in contact with someone in this category), should be asked to stay away.
An assessment of the venue for the meeting, including COVID security arrangements put in place by venue owners/operators, should be carried out beforehand to ensure that adequate social distancing can be maintained, including while parking, using toilets and other facilities.

Meetings should ideally be held outside and should not be so large that they cannot be organised as individual groups of six people. Asking members to notify their participation in advance can help with planning. If inside for any prolonged period, members should remain suitably socially distanced and also wear a mask.
If larger numbers are expected it may be possible to stagger assembly and departure times.
Only people from members' own households should help unload/load their machines from vans and trailers. It may be useful to remind people to stay apart when helping with breakdowns, adjustments etc. Crews of any vans used for recovery need to be fully COVID aware and prepared.

Members can be advised to bring their own refreshments, and organisers may wish to scout out suitable areas were they can picnic while socially distanced.
Consider what happens if it rains and what to do to avoid people crowding too closely together for shelter. (Use of individual umbrellas can help with social distancing in such situations.)
Consider the format for runs. Arrange for signing on and distribution of route instructions to be done remotely. Navigation events and scatters, which members can undertake solo or in small groups (up to six), have the advantage of being automatically socially distanced, and can be held over more than one day.
Standards of COVID secure behaviour vary widely at the moment across Society, some taking matters very seriously, others acting in a much more relaxed and therefore risky way. Communication before events to members of expectations with regard to COVID 19 security is very important but this needs to be done with tact and sensitivity to avoid any bad feeling.
Organisers should aim to have a 'wash-up' meeting after each Section meeting to see what went well, and not so well and tweak things for next time.
All Sections and members need to share information on how they are managing these challenges so the Club can disseminate good practice and novel solutions.
Stay safe, support one another and enjoy your riding.
Roger Bibbings

Convenor, Regulatory Advisory Group
Wednesday 10th June

The Coalition of Motorcycling Organisations have today published their updated COVID 19 Riding Guidelines for motorcyclists.

Including clear advice on group riding now that lockdown restrictions are relaxing, the guidelines allow motorcyclists to maintain their mental well-being by riding their bikes whenever they can legally and safely, whilst complying at all times with Government guidelines.

The revised guidelines also carry advice for COVID-safe incident management courtesy of James Sanderson, the founder of Biker Down.

The Coalition continues to await engagement with Government officials, a source of great dissatisfaction amongst the members. Despite the reticence being displayed by the Government, the Coalition remains committed to interpreting rapidly changing legislation and guidance and translating it into clear motorcycling related advice that will benefit all riders in all situations.
Lead authors of the updated guidance were the Vintage Motorcycle Club's Roger Bibbings and IAM RoadSmart Head of Riding Standards, Richard Gladman.

Richard said:

"As the COVID restrictions begin to relax it is important we remember how close we could be to further lockdown restrictions if the infection rate escalates. We as motorcyclists are duty-bound to help in any way we can, the relaxation has allowed us to gather in small groups as long as we adhere to social distancing rules. The guidance document we have prepared helps with best practice and is intended to help us court the right sort of publicity. Motorcycles are a safe viable form of socially distanced transport but also great support for mental wellbeing"

Roger added:

"Although the initial peak has now passed, COVID 19 remains a potentially deadly infection that can be passed on unknowingly to others. These guidelines are designed to help motorcyclists play their part in getting on top of the pandemic. They are relevant even to group rides that happen quite informally but which in practice still need to be led by someone. So 'decide who is in charge' and 'stay COVID safe at all times' are the two key messages for all motorcyclists who are riding together".

The Coalition of Motorcycling Organisations has also expanded its ranks. The member organisations are now the Motorcycle Action Group (MAG), the Vintage Motorcycle Club (VMCC), the Trail Riders Fellowship (TRF), the British Motorcyclists Federation (BMF), IAM RoadSmart, the Auto Cycle Union (ACU), the Triumph Owners' Motorcycle Club (TOMCC) and Biker Down UK.


A full copy of the updated guidance can be found here
---
Event Updates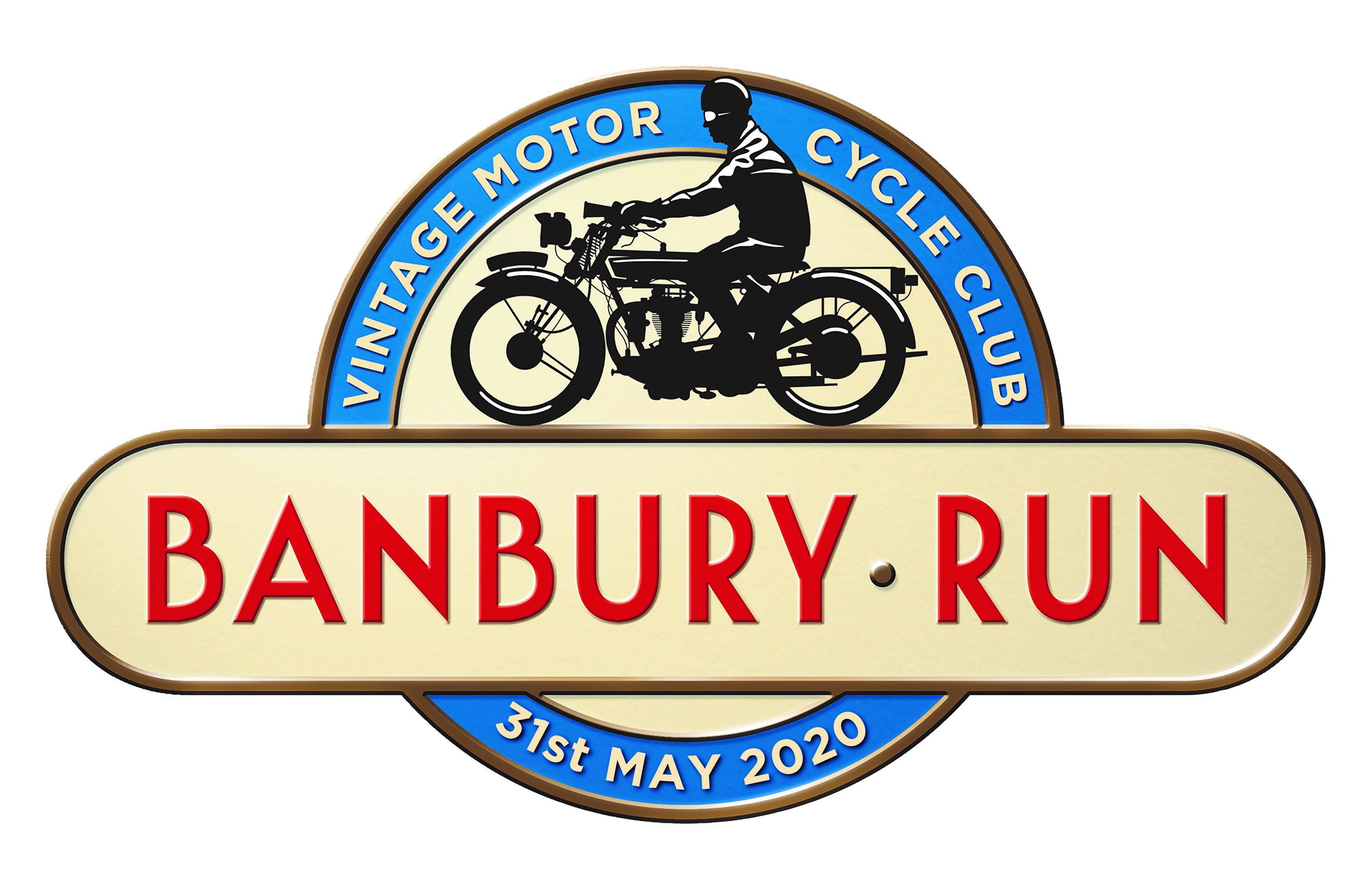 With regret, the VMCC have decided that this year's Banbury Run will not take place. Despite our attempts to save the event by moving to a later date in August, restrictions on events of the size and scale as Banbury are likely to remain in place for several months. This would have been the 72nd running of the world's largest gathering of pre-1931 veteran and vintage motorcycles.
All entrants will receive a full refund, but this may take a little longer than normal due to reduced staffing levels within the office
The VMCC are taking the remainder of 2020 as an opportunity to do a thorough review of our plans for 2021, as the majority of VMCC members are first and foremost active riders and feel that veteran and vintage machines belong on the road and track, not hidden away gathering dust.
Whilst large gatherings are likely to continue to be impossible, we expect that quite soon smaller social runs could be allowed, providing distancing measures are in place and full notice has been taken of all relevant government advice. The VMCC are actively working with a coalition of other large motorcycle organisations and the Government to progress the interests of motorcyclists as the UK starts to come out of lockdown.
For further information please visit https://www.banbury-run.co.uk/
A link to the Coalition Of Motorcycle Organisations (COMO) COVID lockdown exit advice can be found here https://www.vmcc.net/Coalition-of-Motorcycling-Org...
Founders Day
The Committee of the Taverners section of the VMCC have carefully considered the current government's rules and guidance, in particular the circumstances of the Founders Day event and have decided that the event is cancelled for this year. We look forward to organising Founders Day 2021 and celebrating 75 years of the VMCC.

All autojumble applications will be returned by post over the next few days.

For more information please see http://www.foundersday.co.uk/
Festival of 1000 Bikes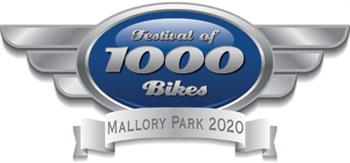 After long discussions with partners and within the club itself the Vintage Motorcycle Club have come to the decision that given the UK government guidelines for exiting the lockdown, the festival would not be viable and could not be safely run for participants, staff and spectators while still providing the ultimate classic track weekend that it is known for. As can be imagined this was an extremely difficult decision and the club only came to this after exploring a number of alternatives and always in the hope that they could start to get back to some level of normality by July.
All entrants will receive a full refund but this may take a little longer than normal due to reduced staffing levels within the office.
The VMCC though are taking this opportunity to do a thorough review of 2021 as the majority of VMCC members first and foremost are active riders and feel that classic bikes belong on the road and track, not hidden away gathering dust. Whilst mass gatherings are likely to continue to be prohibited, smaller social runs which are predominately outdoors and allow for social distancing could be allowed to resume in the future whilst at all times taking notice of any government advice. The VMCC are preparing for options, and are actively working with other large motorcycle organisations to progress the interests of motorcyclists in lockdown exit.