Insurance Services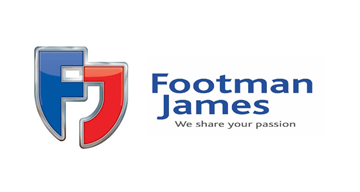 Footman James Classic Motorcycle Insurance
For almost 30 years Footman James has been at the heart of the classic vehicle movement; specialising in both classic motorcycle insurance and classic car insurance.
We share the passion of the classic motorcycle enthusiast and this obviously includes VMCC members, and because of this we have developed our policies based upon what is important to the classic motorcycle enthusiast.
Footman James has developed a strong relationship with the VMCC over the last 16 years, and due to this strong relationship the VMCC has negotiated exclusive benefits for its members.
When taking out a Classic Motorcycle policy with Footman James VMCC members can benefit from specialist rates, along with the benefits listed below:
24hr Breakdown and Accident Emergency Assistance (In both the UK and Europe)
Policy cover in EU countries (35 days per trip/unlimited number of trips)
Agreed Value*
Legal Protection
European Travel
Personal Accident and Road Rage
And that's not all, after listening to what classic motorcycle enthusiasts want from their policy we have also recently introduced multi bike cover (to include modern bikes) and the option for policyholders to ride other motorcycles**. We have also increased the cover provided for helmet and leather from £250 to £750.**
What's more, as a policyholder with Footman James you will also have access to your dedicated Liaison Officer, Martyn Raybould, who is available to all VMCC members for support.
To find out more information regarding our classic motorcycle insurance policy visit the Footman James website, or call us on 0333 207 6139.
Don't forget you can also follow us on Twitter@Footman_James to keep up to date with the latest FJ news and updates.
---
*Agreed Value may not apply to all classic motorcycle policies and is subject to acceptance criteria
**Conditions apply